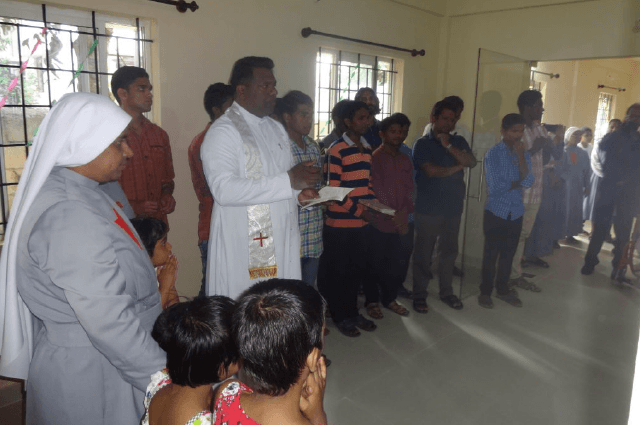 The much needed special care unit inauguration was done on 29th June 2018 by the abundant grace of the Almighty Lord. It was inaugurated by Provincial , blessed by Snehadaan fathers amidst volunteers and well wishers.
The special care unit has two spacious rooms with well equipped beds and equipment's meant to cater to the special health needs of children when they fall ill.
Our children are very sensitive and are susceptible to illness often due to their weak immune system in place due to their multiple physical and mental challenges.Its quite common that one child or other is taken to hospital in city and admitted to cater to their illness. The change of environment and the long journey to hospital in the city also was an inconvenience to the child.
This special care unit can now cater to much more medical support needs which otherwise was only available in hospital. Within the safe and known premises of the home the children can now be taken care wonderfully for their special medical support needs as well. We have a dedicated nurse in premise and 24 hours on the call doctor available from near by premises.
Let the Almighty God bless all the endeavors to keep Swanthana angels happy , safe and healthy with all dignity.